Liege Cargo Agency (otherwise known as LCA by its initials) is a customs and cargo agency that has been active at Liege Airport since 2002. It is the first neutral customs agency at Liege Airport providing services to the transport sector.
Find out who we are and how we can help you achieve your goals. Contact us today to learn more about our services and how we can help you succeed.
Over 20 years of excellence
Liege Cargo Agency was founded in 2002 by Eric Bruckmann and two other partners. Thanks to his expertise, Mr. Bruckmann rapidly expanded the company and brought LCA to public recognition.
Liege Cargo Agency provides air cargo related services at Liege Airport, Belgium. LCA is a local structure based on local staff with local culture and sensitivity to the relationship with the local authorities.
The company has gradually grown to become the leading provider of customs clearance, air cargo supervision, quality control and perishable goods shipping at Liege Airport.
We are passionate about creating an exceptional customer experience and offer innovative solutions to help you achieve your goals. Our highly skilled team is here to help you succeed. Contact us now to find out how we can help you grow your business.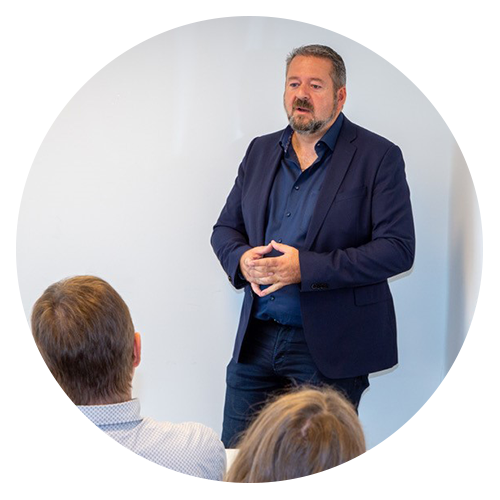 Get to know our management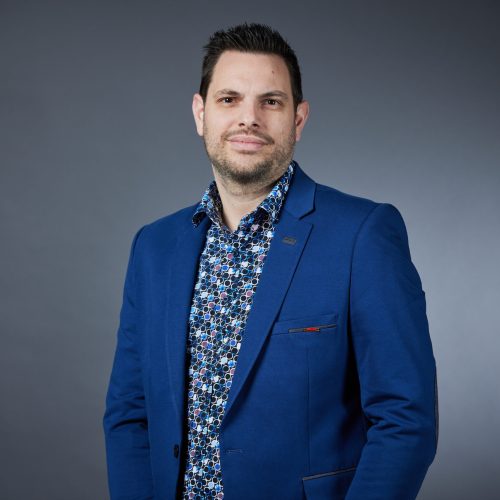 Managing & Commercial Director
Our company Liege Cargo Agency is proud to be committed to providing high quality services to all our clients. We firmly believe that customer satisfaction is the key to our success and we work tirelessly to achieve this goal.
Our team of experienced professionals is dedicated to providing innovative and tailored logistics solutions to meet the unique needs of each customer. We are constantly looking for ways to improve our efficiency and quality of service to ensure that our customers have an exceptional experience every time.
Our certifications attest to our commitment to the highest standards of quality and safety in all our operations.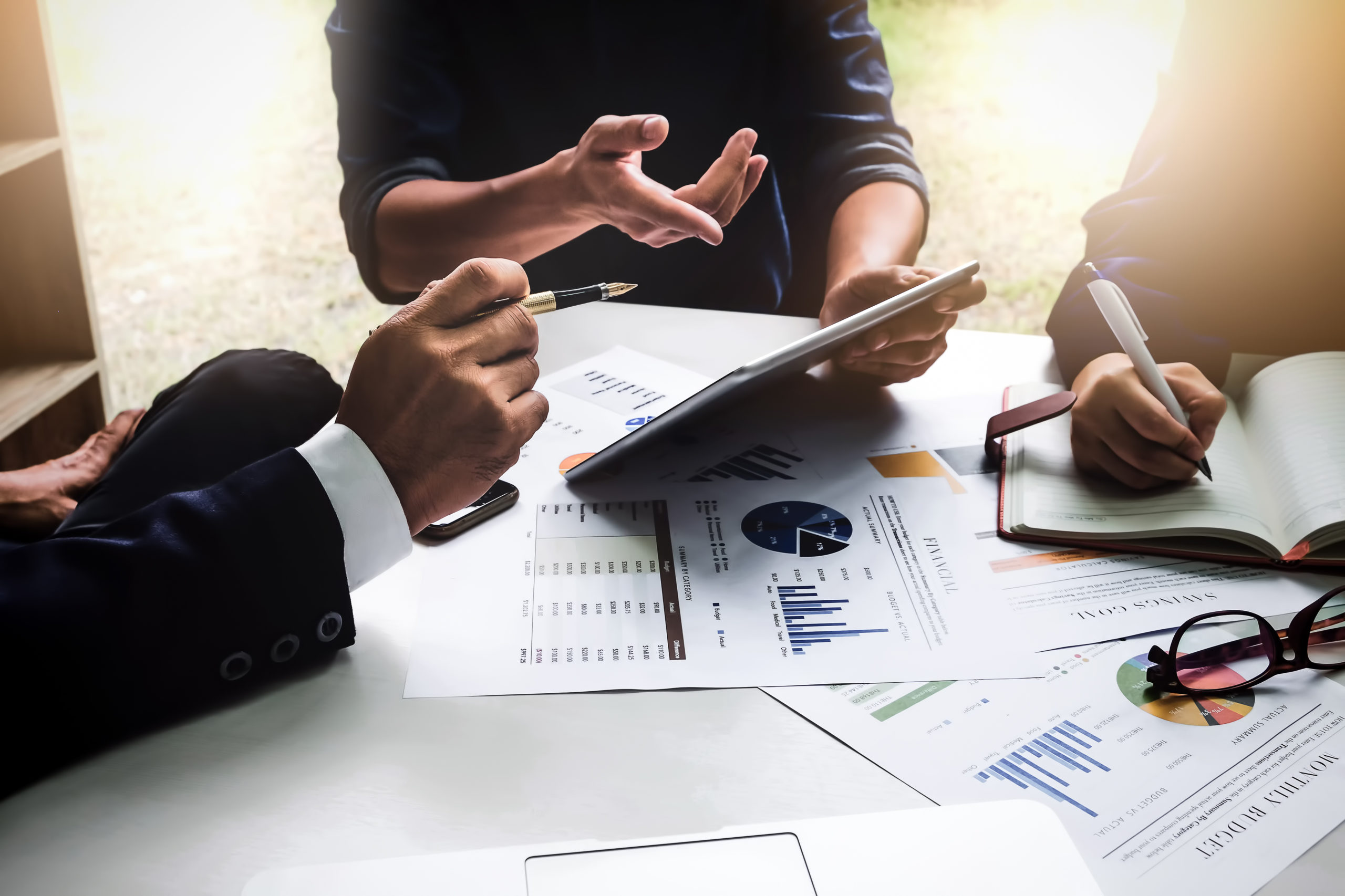 Our quest for excellence knows no bounds, which is why we continually strive
to obtain new certifications
Good Distribution Practices (GDP) describe the minimum standards that a wholesale distributor must meet to ensure that the quality and integrity of medicines is maintained throughout the supply chain.
IATA aims to promote the development of air transport by unifying and coordinating international standards and regulations. IATA's activities are focused on passenger and cargo safety, service improvement and modernization, as well as cost reduction and optimization
Liege Cargo Agency is certified as a regulated agent. Through this certification, LCA guarantees the security of the air cargo movement throughout the supply chain. This enables it to provide security controls that are accepted or required by the competent authority with regard to air cargo.
We have a different vision than the traditional notion of the company. For us, the company is our home and we measure our performance by the well-being of our employees and the satisfaction of our customers. While results are important, how we achieve them is just as crucial in determining our identity and long-term success.
At LCA, we believe that mutual trust, healthy communication and genuine openness are essential to creating a fair and supportive environment. We value the opinions and perspectives of all our stakeholders, including our colleagues, customers and ourselves, and believe that everyone has a role to play in our success.
We believe that loyalty and honour are the cornerstones of our corporate culture. We strive to be true to our commitments and act with integrity at all times. Whether we are working with colleagues or serving customers, we believe in treating everyone with respect and dignity. By working together with honesty and fairness, we can achieve great things and have a positive impact on the world around us.
We have built our company on a sense of service, personal involvement and a determination to find solutions. We believe that proactivity, competence and professionalism are essential to grow as a person and to make LCA even more effective.
Cleanliness is one of the pillars of our quality standards and reputation. We pride ourselves on our attention to detail and our commitment to providing a clean and healthy environment for our customers. We believe that the quality of our work is a reflection of our commitment to excellence, and we always aim to maintain the highest standards.
We work to build a friendly environment with close-knit teams that work together to achieve common goals. Solidarity between employees and empathy towards customers and partners are the foundations of our positive attitude.
Our vision of the team extends far beyond our premises. We believe that every member of the team has a role to play in achieving success, and we believe in the importance of supporting and encouraging our colleagues. We believe that success comes through commitment and mutual support, and we are proud to work together to overcome obstacles and achieve our common goals.
For us, being an independent team member means getting involved beyond the ordinary. We believe in the importance of curiosity and passionate proactivity to achieve great things. As a member of our team, you can trust yourself and the team. We understand that making mistakes is part of the building process, as long as you acknowledge them and take responsibility for them.
We have chosen each member of our team for the person they are. We believe that each person has unique qualities and a valuable contribution to make. We pride ourselves on working together to achieve common goals, building on the trust, autonomy and passionate commitment of each team member.
It is essential to be able to look everyone in the eye and stay in our place. We see this as a duty that comes from within. At LCA, exemplarity is rooted in the DNA of our founders. It is very important to us that every member of the team sets an example. Politeness, punctuality, respect for rules and hierarchy make us ambassadors for our region, our company and our origins.
We believe that the respect we show to others generates respect in return. We pride ourselves on working together to create a respectful environment where everyone can flourish and feel valued. We believe that setting an example is an important lever for team building and the success of our business.
Want to be part of LCA's family ?
Join the family to contribute to inspiring projects, be part of a passionate community and 
access exclusive opportunities to develop your career !